Contribute to the Inaugural AKstarter campaign
Once upon a time, the House at 4 Sunset Terrace had a wooden roof, covered in shingles. When that roof reached the end of its useful life, it was covered in copper sheeting. For those of you keeping score, this was not a good practice. Eventually the copper roof sprung a leak or two, and the 'subroofing' almost immediately began rotting away.
In 2015, the Corporation replaced the wood and copper with a new copper roof, which was a major expense that cost us almost everything we had in our Capital Improvement Fund.
What can you do about that? I'm glad you asked!
Make a donation to the Capital Improvement Fund in the minimum amounts below, and you'll be rewarded with a keepsake: a piece of that beautiful copper, suitable for mounting and/or gifting! The suggested totals are in the graphic below.
2022 UPDATE the triangles have all been given to donors.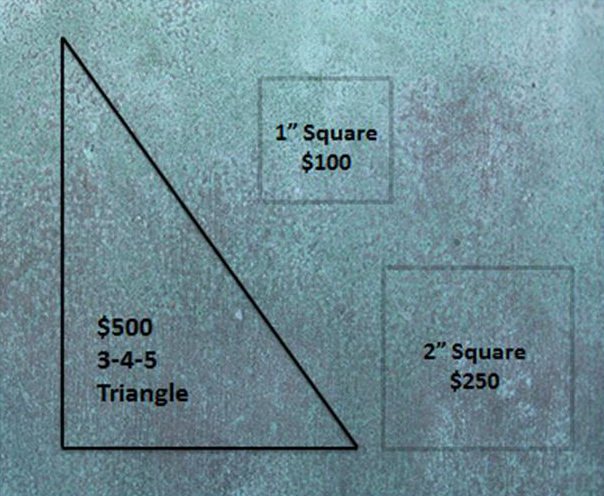 Make your PLEDGE! Email Brother Jim Witkop #625 for more info- fundraising@rpi-acacia.org